Tickets go on sale Tuesday 2 July 2019 at 2pm BST
You must also have a Saturday ticket to Whisky Show to attend this masterclass
Our speed dating session returns! Five spirits (there's a rum hiding in the line-up), five experts and 90 minutes of tasting. They'll take it in turns to visit each table at the tasting, giving you a speedy but intimate tasting of some of the shows most impressive bottlings. Who will be your favourite?
Scotchwhisky.com editor Becky Paskin will be leading a world class line-up who are bringing you an incredible range of spirits to taste: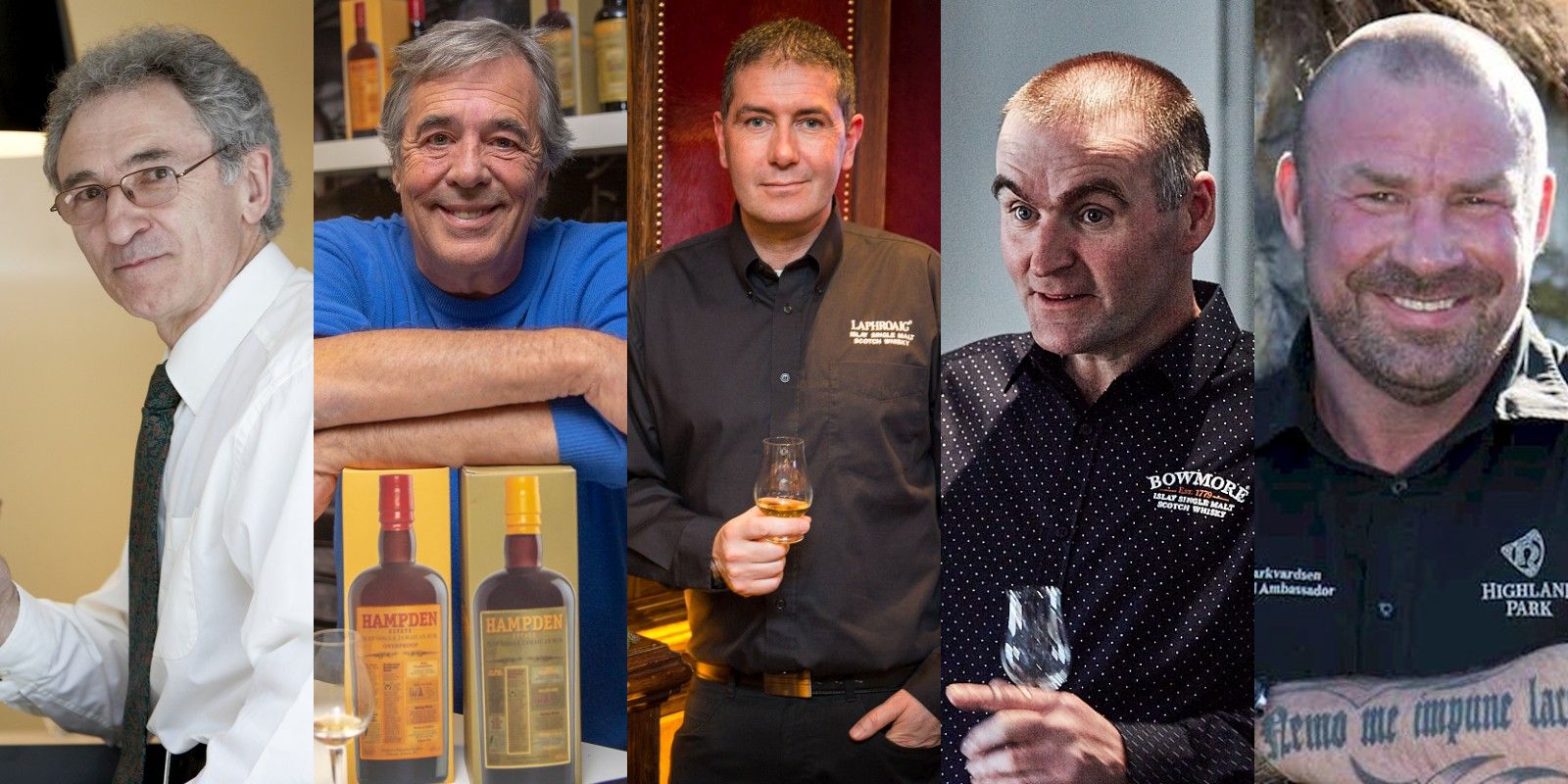 Dennis Malcolm has been working with Glen Grant for 50 years and has five decades of stories and experience to share, as well as some very tasty whisky.
Luca Gargano is one of the biggest names in the world of rum. Owner of importer Velier, he is at the forefront of the new wave of rum, and has a passion for life and the stories to back that up.
John Campbell is a familiar face to fans of smoky whisky. Distillery manager at Laphroaig, he's currently overseeing the distillery's expansion and might be tempted to drop a few secrets about the future.
David Turner has not only worked at Bowmore for 29 years, but he's also one of the most knowledgeable people in the world about his distillery. If you have any Bowmore questions, he's the man to ask.
Martin Markvardsen has spent the last 25 years telling people the good news of whisky. He might be Highland Park's senior brand ambassador, but he's worked his way up through the whisky industry and knows his way around a distillery.
The proceeds of the tasting will be divided among five charities, each chosen by one of our experts.
This is an incredible opportunity to try some great whiskies (and a rum) but also meet five legends of the drinks industry and have the chance to chat with them about the world of spirits.