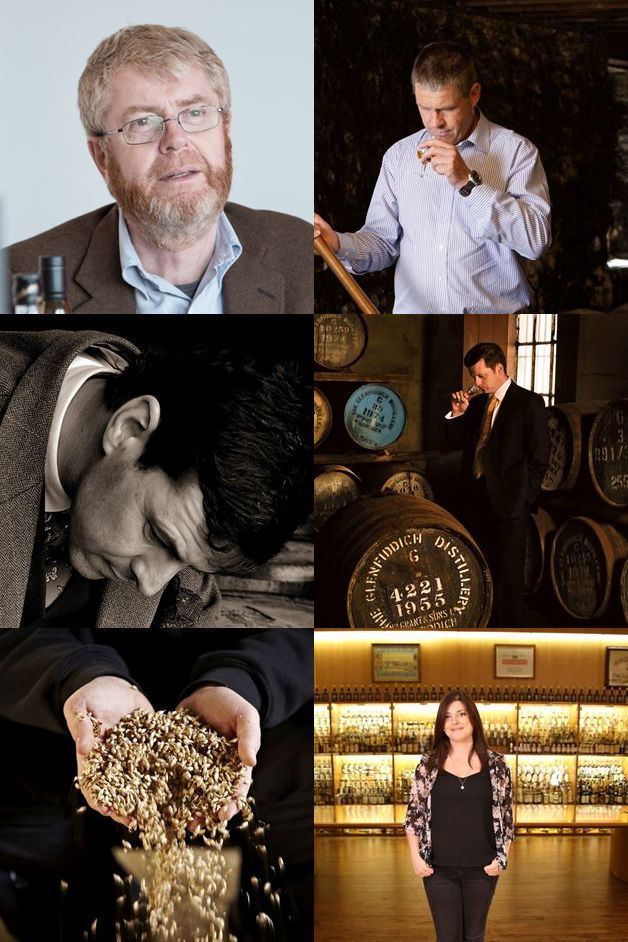 After weeks of speculation and rumour, we can now announce the five whiskies our presenters will be bringing to the charity Speed Dating masterclass at this year's show.
Each of the five "dates" will have ten minutes to tell a table of fans all about their whisky and lead a tasting of it, before they move on to the next group – with only five people at each table it'll be a suitably intimate experience.
Nick Morgan, Diageo's head of whisky outreach, will be bringing the 3rd annual release from cult closed distillery Brora. He's told us that he has some interesting tales to tell about the bottle...
Alan Winchester, Glenlivet master distiller, is bringing a Glenlivet 1969. Alan's racked up almost 40 years of experience in whisky, and this bottle was distilled a decade before he started work...
Bill Lumsden, director of distilling for The Glenmorangie Company, is bringing a bottle of Ardbeg 1978, one of a handful of releases from the vintage, bottled just after Glenmorangie bought the distillery.
Brian Kinsman, Glenfiddich malt master, is bringing a bottle of Ladyburn 1974. The distillery didn't last a decade before it closed, and bottlings of its whisky are incredibly hard to find – a rare treat.
Eddie Macaffer, Bowmore master distiller, has saved us a bottle of the distillery's Islay Festival release. Only 200 were produced and it sold out in minutes – this is one we're really looking forward to.
The class takes place at 2.30pm on Sunday 2 October and there are still a few tickets left.
A favourite whisky of Dr Nick Morgan, Diageo's head of whisky outreach. He's said that there's a story around the whisky, and it almost didn't exist...

Read more

A rare Glenlivet Cellar Collection from 1969 released in 2006, which quickly became very highly-sought after, in part due to a huge score in Whisky Magazine.

Read more

Ardbeg 1978

One of three releases launched shortly after the distillery was bought by The Glenmorangie company. A more elegant and refined take on Ardbeg.

Bowmore 25yo

Feis Ile 2016

An very limited edition whisky – 200 bottles were released during the 2016 Islay Festival 2016 and sold out in minutes. A unicorn whisky for Bowmore fans.

Ladyburn 40yo

An incredibly rare whisky from a long closed distillery. Ladyburn was only open for nine years and very little whisky was released as single malt.