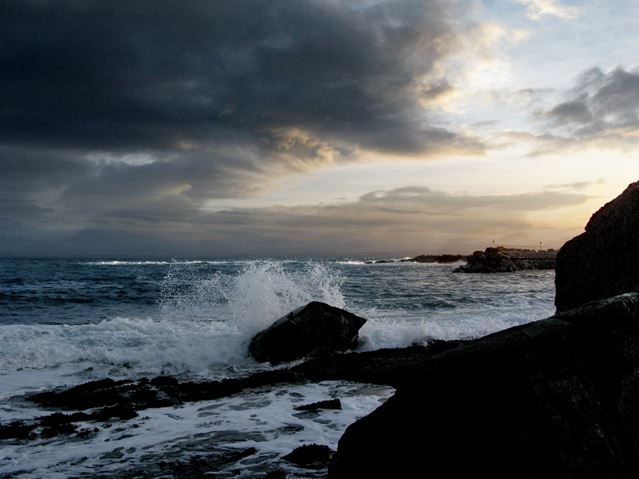 Hiding on the shores of Loch Harport in the west of the Isle of Skye, Talisker is surprisingly hard to get to. Despite being connected to the mainland by bridge since the 1990s, Skye still maintains a feeling of wildness and remoteness, and the distillery and its spirit reflect that feel. Despite that, its whiskies remain the flagship single malt range for owners Diageo, and Talisker 10 remains a mainstay of bars and drinkers around the world.
Talisker is an enigmatic whisky, with a style unemulated across Scotland and an old-fashioned feel that makes it a great fit for Whisky Show: Old & Rare, even in its most modern expressions. However, as you step back through time, you can see how the distillery has become so loved and how its current character has been shaped by the decades.
Available as a single malt whisky for well over a century – or a 'self whisky' as it was known in the earlier days – Talisker has been sought after by drinkers for as long as it has been known about beyond the shores of Skye. This fame means that there is an archive of bottlings that gives us an insight into the distillery, making it an ideal candidate for a Whisky Show: Old & Rare examination.
This set contains a 1cl sample of each of the following whiskies.
Talisker Pure Malt, Bot.1950s, 46%
Sukhinder Singh – A different style of Talisker, not the bold style we are used to. This should be more elegant and fruity, with less peat and smoke due to it being in the bottle for around 70 years, but amazing none the less. This will be a journey through time and an education on old bottle conditioning.
Talisker 10 Year Old, Distillery Bottling, Bot.1980s, 45.8%
Angus MacRaild – From the dawn of the iconic Classic Malts series, this is one of the batches that created a reputation of a legendary bottling that is still terrific to this day. These early batches of Talisker 10 Year Old were often very vividly fruity with a sublimely elegant peat smoke – a style apart from Islay or Orkney, individualistic and unique to Skye.
Talisker Bot.1960s, Black Label, 40%
Angus MacRaild – A darker, no-age-statement vatting from Gordon & MacPhail. These bottlings, though humble, can often be utterly superb, showcasing 1960s' and 1950s' distillate with the most divine old-school sherry-cask maturation. A match made in heaven, as old style Talisker pairs sublimely with these sorts of old-style, uber-fruity sherry casks.
Secret Stills 1.2 (Talisker) 1986, Gordon & MacPhail, 45%
Jonny McMillan – Talisker and sherry wood is a glorious combination and this bottling from Gordon & MacPhail is a prime example. It's a huge whisky, but with very clean sherry influence – thick as tar and incredibly complex.
Talisker 1958, Bot.1973, Berry Bros & Rudd, 40%
Sukhinder Singh – The poise of the Talisker style with sherry is always a pleasure. I'm not sure what to expect, but it could be a big heavy meaty style that's usually reminiscent of some of the old G&Ms or it could be a more refined style as in the old distillery bottlings. This is floor malted, 15 years old and bottled at 40%, and will be an education after 50 years mellowing in bottle.
Talisker 1975, 25 Years Old, Bot.2001, Official US release
Jonny McMillan – I just adore the official release Talisker 25 and 30 year olds, they're always pure, peppery, peaty coastal beauties. This bottling is one of the best in my opinion: 1975 bottled at 25 years old for the US and shows bags of fruit alongside the usual Talisker notes.