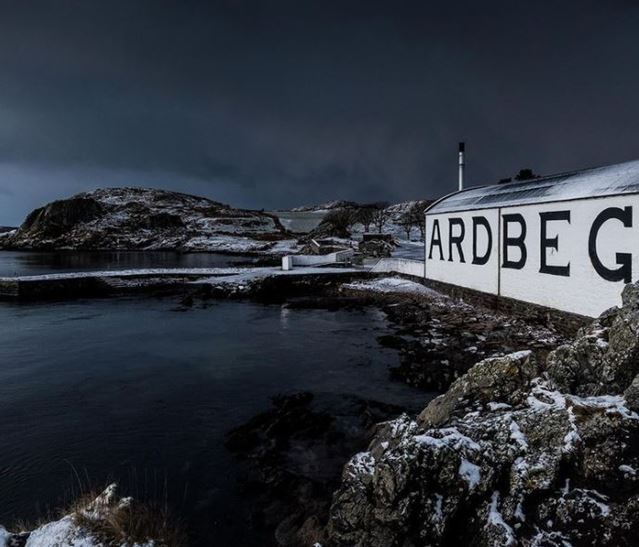 While Islay's whisky distilleries are almost as famous for the dedication of their fans as they are their whiskies, it's Ardbeg's who have, in more recent years, consistently topped the charts as the most fanatical. Since the distillery's revival in 1997, legions of whisky fans have turned their eyes to the most eastern of the Kildalton distillers, with the infamous Ardbeg Committee now consisting of members around the world.
While the distillery is now going from strength to strength, what was it that grabbed those early fans? It was drams that they found hiding in the back of the warehouses when the distillery got back into production, cracked open to sustain them while they recreated the regular range – whiskies from the 1970s that gave a look into a fabled golden era of production at the distillery. In this class, we are going to open and taste six of the finest Ardbegs that have ever been released.
If you're a peat freak and an Ardbeg fan, you can't miss this – it's the opportunity of a lifetime.
This set contains a 1cl sample of each of the following whiskies.
Ardbeg 1974, Bot.1993, Connoisseurs Choice, 40%
Sukhinder Singh – One of the first Ardbegs that I fell in love with. There seem to be different styles of these depending on bottling date: some are typical peaty, tarry, smoky with coastal characters; others are more rounded and fruitier, with Pineapple, citrus and less peat; and then there are those with a combination of the two.
Ardbeg 1977, 46%
Sukhinder Singh – I really like this one but unknown by many. It was not available in big quantities and is rarer than the other vintages. Multi layered, richer and oilier than the 1975 and 1978.
Ardbeg 36 Year Old, 60th Anniversary, 43.5%
Sukhinder Singh – This was distilled in 1973, one of the great vintages for Ardbeg. There were many bottlings by Douglas Laing, all extremely good. This is one of the oldest they released: lower strength and more concentrated, with flavours of lemon oil, fruit and peat. Very smooth with a lingering smoky finish.
Ardbeg 1974 Provenance, Europe Release, 55.6%
Sukhinder Singh – This is the European release of this legendary bottling, considered by some as one of the best Ardbegs ever released from 1974, even more so than the single casks – these old 1974s are what makes Ardbeg special. I find this whisky has got better over time as this is a marriage of many casks.
Ardbeg 1979, 17 Year Old, Cask #11928, Adelphi, 64.3%
Sukhinder Singh – Adelphi were privileged to have access directly to the distillery stock and bottled a number of single casks, which are all super. This is a big and powerful whisky, hopefully it shows well and surprises you all.
Ardbeg 1976 Manager's Choice, Sherry Cask #2391, 56%
Sukhinder Singh – Peat and sherry does not always work but when it does work it can be incredible. Bottled in 1999 and sold only at the distillery, this was a bit of a revelation, a number of sister casks followed over the next several years. All are superb but this one possibly takes the crown. Rich and sherried, peaty and fruity, with coffee liqueur and Cuban cigars...