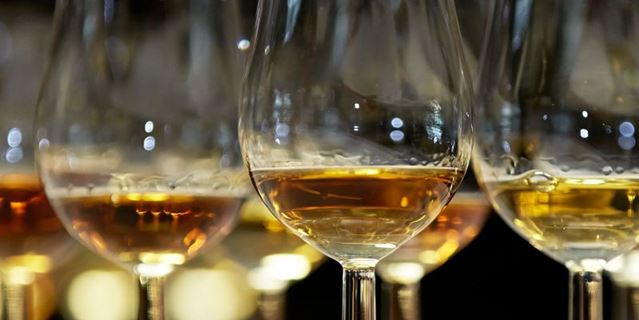 Due to the ever-changing landscape of the pandemic, it is with great sadness that The Whisky Exchange must confirm the cancellation of Whisky Show 2020, which was due to take place at Old Billingsgate, London, between 2-4 October.
Although the physical show will not be happening in 2020, Virtual Whisky Show 2020 – the largest of its kind – will still be taking place from 2 to 9 of October. A week long whisky extravaganza!
The inaugural year of The Whisky Exchange's Virtual Whisky Show is already shaping up to be an unforgettable experience for dram lovers across the globe. Whisky Show is known for its constant innovation, and the October event will be the very first of the biggest drinks shows to go fully online with a dedicated platform. Hosting the event is a face known to whisky lovers worldwide: award-winning writer and drinks superstar, Dave Broom, who will be joined by many of the whisky world's most famous names throughout the week.
The show will feature more than 70 talks, plus the largest tasting line-up of any virtual show and the opportunity to meet 'face to face' with some of the world's top distillers and industry legends. Talks will range from the introductory to the geeky, allowing everyone to expand their horizons and hear from the likes of Jim Murray, Sukhinder Singh and Mark Gillespie on topics ranging from 'Does Water Really Matter?' to 'For the Love of Islay'. A selection of more than 30 Perfect Measure tasting packs will also be available for purchase, ensuring fans can taste alongside the experts from the comfort of their own home.
The Whisky Exchange Co-founder, Sukhinder Singh says "With the possibilities afforded by today's technology, alongside the incredible success of our recent virtual tastings, we are delighted to have the resources to bring our biggest show online and to an even wider global audience. Our team has pulled together a one-of-a-kind, immersive experience sure to delight our customers throughout the world."
2020 will certainly see some changes for Whisky Show, but we're nonetheless excited that it will be one of the best yet.
Virtual Whisky Show tickets are available HERE
All tickets purchased, including those for masterclasses and Johnnie Walker blending classes, will be fully refunded to the original card used for payment. Our team are beginning to process refunds which should be received within five working days, along with a confirmation email. Please be aware that this can sometimes take longer depending on your card provider. If you have not received a refund from us within ten working days, then please contact us at [email protected].
Friday 16:00 - 21:00

Day ticket

29 Sep 2023

Saturday 11:30 - 18:30

Day ticket

30 Sep 2023

Sunday 11:30 - 18:30

Day ticket

1 Oct 2023

Weekend

Ticket

30 Sep-1 Oct 2023

Three Day

Ticket

29 Sep-1 Oct 2023