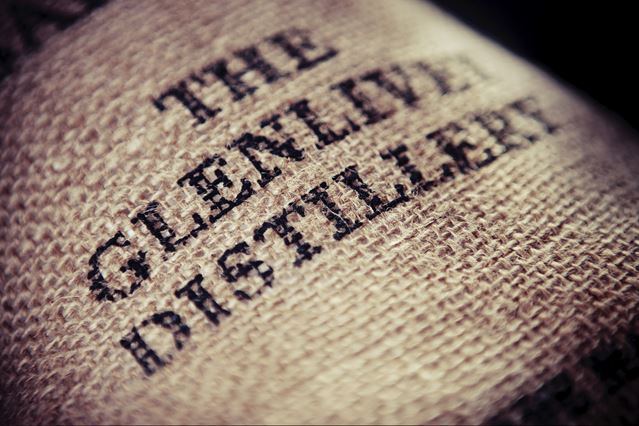 The banks of the river Livet that winds through Speyside offered the perfect landscape for the illicit whisky maker. The fertile soil was good for growing barley and the sheltered hills offered plenty a spot to hide your still. In this crucible of whisky making, one of the most iconic names in single malt was born: The Glenlivet.
For many years the name 'Glenlivet' was synonymous with the region and the whisky produced there. It's historically been used to refer to applied to many distilleries in Strathspey, evoking outlaw stillmen and quality highland malt. But today there is only one definite article, the Glenlivet.
Bottlings of Glenlivet single malt were produced as far back as the 19th century, which makes for an incredible archive of whisky containing a huge range of different styles. The distillers have never stood still and the spirit character has constantly evolved over the years, creating some of the most iconic old and rare bottlings in existence.
Varying style, versatile spirit, and an incredible archive of expressions make the Glenlivet an ideal candidate for a Whisky Show Old & Rare deep dive. Join us in tasting some of the distillery's finest whiskies and explore the many sides of Glenlivet's character.
This set contains a 1cl sample of each of the following whiskies.
Glenlivet Bot.1950s, 80º Proof UK
Angus MacRaild – A beautiful old bottling and a textbook example of how this distillery's official offerings and livery have remained present and iconic for so long. These bottlings tend to be powerful, with elements of peat and immense fatty and textural distillate character. Brilliant examples of how Glenlivet used to be a much heavier, more highland, style of malt. These bottles are now very rare, and often wonderful and illuminating to drink.
Glenlivet 25 Year Old Silver Jubilee, 43%
Sukhinder Singh – Distilled in 1952, this is a delicate whisky with tons of character even at low strength. This bottling is often dismissed by people, however I feel it is underrated and hence still available at a good price. Old Glenlivets have a lot of texture – expect minerality, poire eau de vie, melon, and tea.
Glenlivet 20 Year Old Baretto, Bot.1960s, 45.7%
Angus MacRaild – This series of official bottlings of Glenlivet for Italy – that also included 12-, 15- and 18-year-old whiskies – are brilliant examples of the elegant, waxy and fruity old-style Glenlivet from this era. A benchmark bottling and a great illustration of what has made this distillery's official releases so seductive to drinkers over the decades.
Glenlivet 1956, bot.1968 for Knapkin Syndicate, 80º Proof UK
Angus MacRaild – A rare and elusive private independent bottling of Glenlivet. There are many such rare bottlings littered throughout whisky history – one of the reasons why Glenlivet is such a ubiquitous name – because the distillery held such a reputation that many people sought it for their own products. Another natural, and excellent look at the heyday of this distillery's old-style production.
Glenlivet 15 Year Old, Bot.1950s, Gordon & MacPhail, 46%
Sukhinder Singh - This is one of the oldest and rarest bottlings from G&M, possibly even one the first ever bottlings done by them. The whisky has a stopper cork, it is bottled at 46%, and label states matured in sherry wood for 15 years. We all know the quality of the old sherry casks from G&M, so I am extremely excited to be trying this.
Glenlivet 15 year Old, Bot.1980s, Gordon & MacPhail, 46%
Sukhinder Singh – This is only from the 1980s, but being fairly dark and bottled at the higher strength these are always enjoyable – the previous versions I have tried have a great balance of fruit and oak. This would have been distilled in late 60s or early 70s, which was the golden era for many distilleries, including Glenlivet.