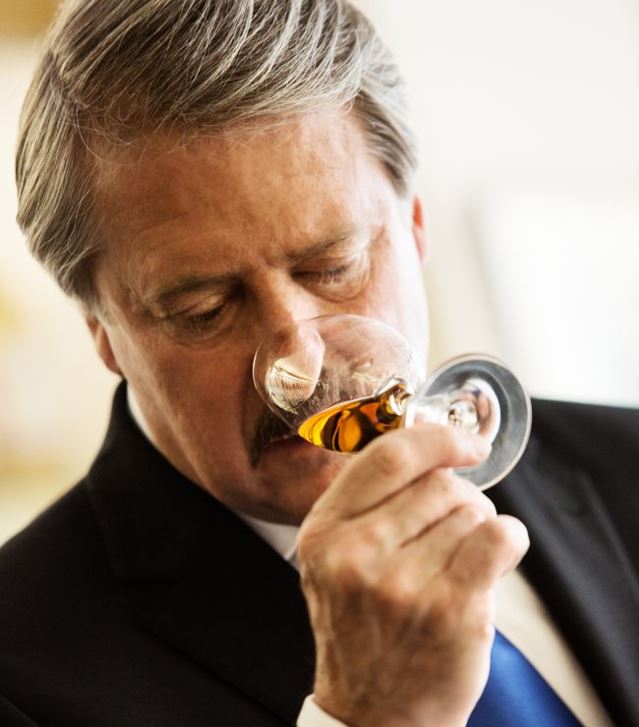 Richard was initiated into the whisky trade when began his career as a general production assistant at A Gillies & Company Whisky Blenders & Brokers in Glasgow. After a few years, he moved to Whyte & Mackay and swiftly climbed the company ladder to become master blender at the age of 26. He holds the same title to this day.
Richard's day-to-day work involves looking after Whyte & Mackay's range of whiskies, from the everyday blends through to the company's award-winning single malts: Dalmore and Jura. He has been responsible for helping to create some of the world's most expensive whiskies, including Dalmore Trinitas, and the Mackinlay's 'Shackleton' blend, created in celebration of the explorer's journeys in the Antarctic.
Richard is well known for his spirited style of teaching whisky, and those who have experienced his tastings have been known to be treated with an extra dram, sometimes in a glass and sometimes thrown at them! He is a master educator and is passionate about sharing his experience with others.