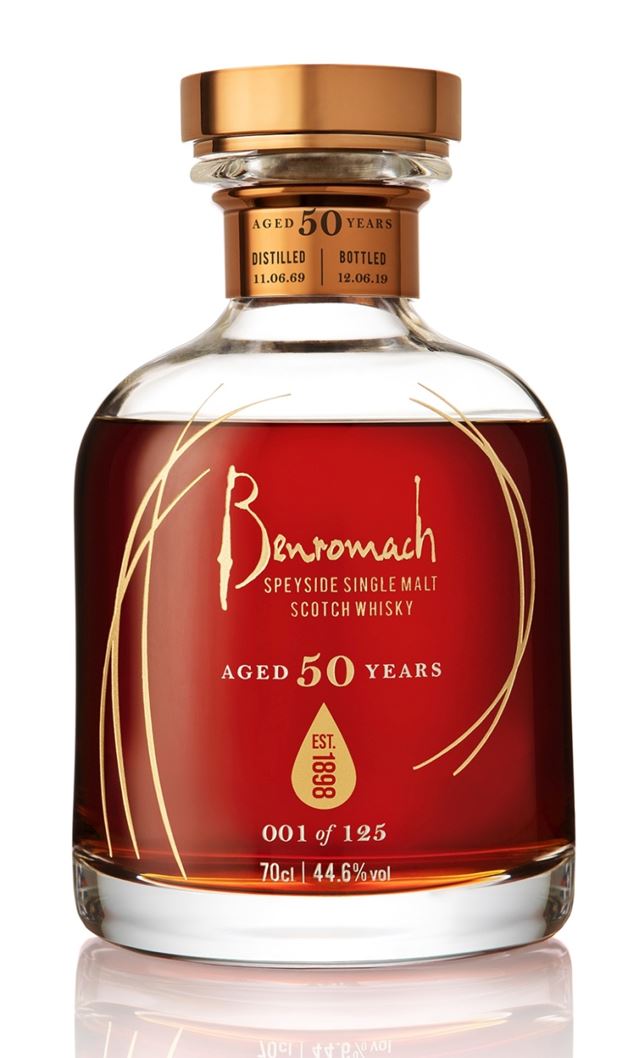 One of the most exciting masterclasses at this year's Whisky Show is the cryptically named Benromach Unveiled, showcasing a cask sample, two legendary whiskies and, until now, an unnamed final dram. After long months of secrecy, we can now announce that it will be the Benromach 1969 50 Year Old, which launches worldwide the day after the show.
With just 125 bottles available, it's one of distillery's rarest releases yet. It hits the shelves on Monday 30 September 2019 with an RRP of £8,000 – the Benromach Unveiled masterclass is the first place where you will have the opportunity to try this rare dram.
There are still a few tickets left for the class – make sure you don't miss out.