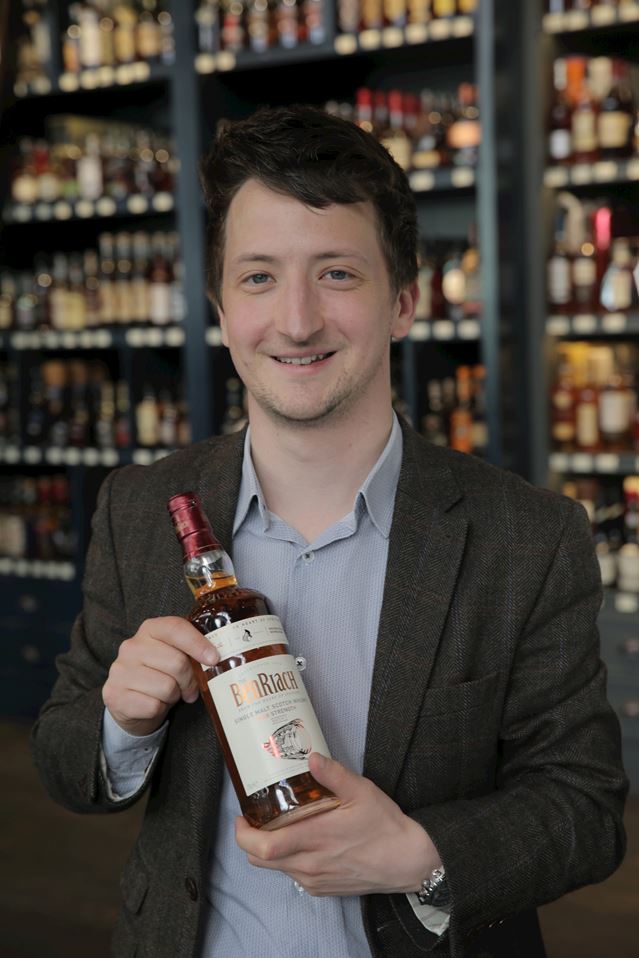 As we emerge into our brave new post-lockdown world, there are so many questions floating around in the global collective unconscious. What does the future have in-store for us? Will we ever see live music again? Theatre? All those carpentry workshops I definitely wanted to do? And when will my soap-chaffed hands stop looking like mummified dinosaur claws…
With the annual Whisky Show lurking on the horizon, it's still hard to say what large-scale events will look like. What we do know is that the Show will have both a physical and virtual presence, with details to be announced closer to the date.
Time in isolation though inevitably leads to a bit of misty-eyed nostalgia. As TWE's head knower-of-all-things Billy Abbott recently pointed out, I've been involved – in varying capacities – with every single Whisky Show since it was launched in 2009. From organising its stint in the now-defunct Vinopolis venue, to setting up the jam-packed, 900+ product pop-up shops recent years, I've seen many of the highs and lows. So here are some of my personal favourites from the past 11 years:
The Inaugural Year. Guildhall. 2009.
By far the toughest. Not in physical sense – most bar mitzvahs cater for more guests than we did back then. It's just the whisky-world was still only emerging from its tartan-clad chrysalis of the 90s, shortbread and bagpipes in hand. At a time when other UK whisky festivals were charging £30 a ticket and using a token system, we were triple that, and a totally different model. Looking back of course, with show bottlings like the legendary Karuizawa 1967 TWE 10th Anniversary to taste and buy (for a princely £250 a bottle), I'm wondering where I parked that DeLorean?
The Year with the Trinitas. The Brewery. 2010
The second show and a new venue. And crucially, many more names, brands and distillers. Few people in the whisky industry are as synonymous with a brand as Richard Paterson is with Dalmore. He IS the brand. And this this was the year of Dalmore 64yo Trinitas – only three bottles made, the first ever six-figure whisky bottling, and containing liquid from 1868, 1878, 1926 and 1939. It was the most expensive Dalmore since the legendary 62yo sold for £32k to Pennyhill Park in Surrey in 2005. My personal highlight though was Serge Valentin's Clynelish vs Brora masterclass. It was an incredible eye-opener, and a great opportunity to really understand 'old style' whiskies.
The City of Wine. Vinopolis. 2012
The original plan was to move venue every year, but given how well 2011 went (plus a swish post-Olympic renovation), it made perfect sense to return to Vinopolis. We did have a permanent shop there, after all. Being next to Borough Market, food and whisky pairings were the order of the day. With expert guidance from the wonderfully talented Martine Nouet, we set about creating some palate-bending taste sensations for guests to try. Wine and food pairings are well-established but whisky was still breaking ground here, so there was no rulebook. We had jams, cheeses, olives, fruits, meats… even oysters with whiskies. And what a combo the latter is, as Diageo's Colin Dunn will wholeheartedly testify!
The Tasting Glasses. Old Billingsgate. 2016
There is a golden rule in the world of events, which is the rule of extra: Always have more of what you need than you think you need, because you almost definitely will. Ideally +10%, but double is also good. Of course, this assumes you know how much you have in the first place. Due to a significant clerical error, mere days before the event Show Organiser Andrew Milne discovered a shortfall of around 1,000 tasting glasses. These are somewhat vital in the tasting of whisky, at what you might call a whisky-tasting festival. Cue frantic searching of the warehouse and some very Last-minute Larry logistics. Luckily, thanks to an understanding venue and an Armada of glass-washers it all came together in the end, and the event went ahead very smoothly. Grace under pressure, as I believe Hemingway would have put it.
Friday 16:00 - 21:00

Day ticket

29 Sep 2023

Saturday 11:30 - 18:30

Day ticket

30 Sep 2023

Sunday 11:30 - 18:30

Day ticket

1 Oct 2023

Weekend

Ticket

30 Sep-1 Oct 2023

Three Day

Ticket

29 Sep-1 Oct 2023